Community Impact
First Keystone Community Bank in the community.
We are a community-focused financial institution that has been owned and operated by local men and women since 1864. As a local community bank, we are committed to being a vital part of the communities we serve and are proud of the work we do. When we all work together, our neighborhoods and businesses thrive. From corporate donations, volunteerism, local fundraisers, sporting events, street fairs and educational seminars,
we are committed to providing resources that help support and build vibrant and
healthy neighborhoods to benefit the future of our communities.
Our Employees
Volunteering
We are proud to say volunteerism is very important to our employees. Each year, our employees volunteer hundreds of hours to help local non-profit organizations succeed in their missions. Some of the organizations and initiatives supported: United Way, Salvation Army, YMCA, Girls on the Run, ALS Foundation, The Good Samaritan Mission, local Chamber of Commerce Chapters, Kiwanis Club, Rotary Club, Boy Scouts and Girl Scouts, local food banks and churches, working to help single mothers through S.M.I.L.E, taking service dogs to local hospitals, children's sporting teams, veterans' groups, local parade committees and local fire departments. Our employees are making a difference every day!
Denim Days
Every Friday in 2022 our employees donated money through denim days which in turn was distributed to local non-profits and charities. We are proud to say that throughout the year, our employees donated $9,557.00 to local community efforts.
Corporate Donations and Sponsorships
Non-profit donations and sponsorships are an integral part of our philanthropic initiatives.
2022
First Keystone Community Bank contributed over $226,700 in non-profit donations and sponsorships.
Some of our Non-Profit Donation Recipients
Greater Columbia / Montour Counties
Berwick Teen Center, Columbia County Christian School, Berwick Area YMCA, Bloomsburg Theatre Ensemble, Beyond Violence, Berwick Historical Society, AGAPE Love from Above, Berwick Area United Way, Bloomsburg Fair Queen, Berwick Area School District, ALS Foundation, Columbia County Volunteers in Medicine, Danville Child Development Center, The Hope Center, Lady Railers Softball Team and the Bloomsburg High School Drama Club.
Wyoming Valley
Wyoming Valley United Way, Back Mountain Chamber of Commerce,  Hanover Area Fire Department, Mountain Top Ambulance Association, Plymouth Library, Luzerne County Community College Foundation, Mountain Top Family Church and Convoy of Hope, Wyoming Valley Children's Association, Greater Wyoming Valley YMCA, Hanover Youth Baseball and the Hanover Township Police Department.
Pocono Market
Monroe County United Way, Women's Resources, Salvation Army, 1% Nature, Stroudsburg Rotary Club, Kiwanis Club, Clymer Library, Pocono Chamber of Commerce, The Friendly Community Center, Monroe County Meals of Wheels, Rotary Club of the Pocono Mountains, Stroudsburg Area School District, Pocono Mountain Area School District and the Freeland Sons of Erin.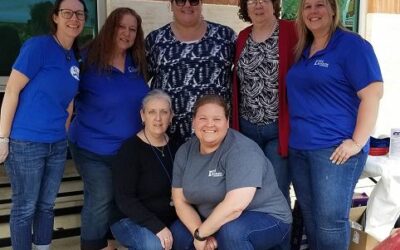 We had a great time serving hot dogs and raising money for the ALS...
read more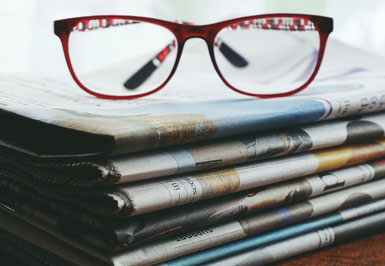 Stay up to date with our latest press releases, media mentions and other accomplishments.