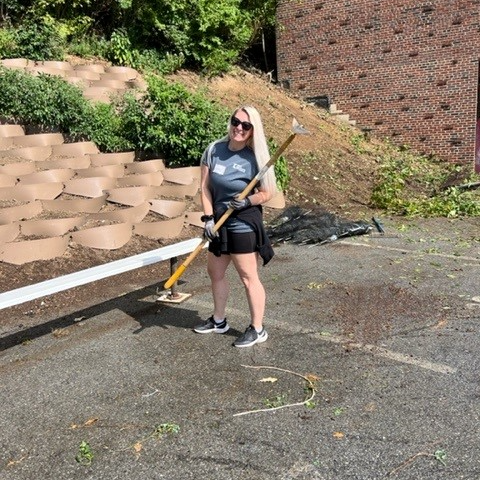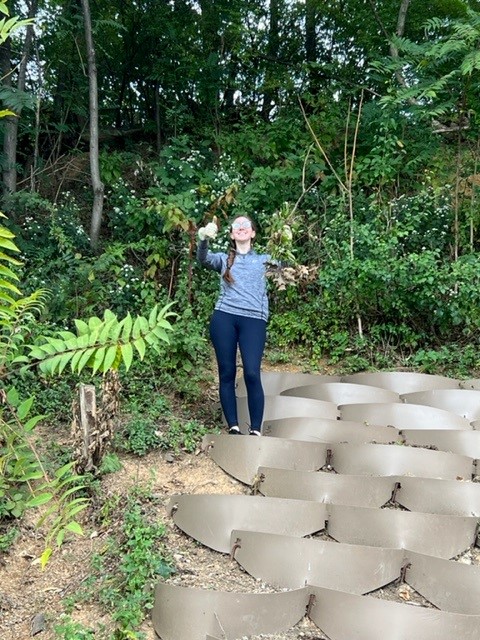 ---
Two of our team members, Laurel Fidrick and Natalie J. Stackhouse, joined bankers from across the commonwealth for an afternoon of gardening at the Bridge Eco-Village in Harrisburg, PA on September 26,2022.
They spent the day cleaning up the property focusing most of their time on the outside area to get it ready for planting crops. The purpose of the property is to become a totally sustainable village for low-income individuals to have access to the appropriate resources. The founder is anticipating that in its first year, they hope to yield over 6,000 pounds of vegetables to feed 120 families with 50 pounds each of fresh veggies.
The Bridge was founded by a former NFL player and Harrisburg native, Garry Gilliam, who wanted to give back to the community!