FIRST KEYSTONE COMMUNITY BANK ASSISTANT VICE PRESIDENT APPOINTED TO STATEWIDE ADVISORY COMMITTEE
Natalie Stackhouse, AVP/Accounting Manager of First Keystone Community Bank, Berwick has been appointed to the Pennsylvania Bankers Association's (PA Bankers') Emerging Leaders Advisory Committee.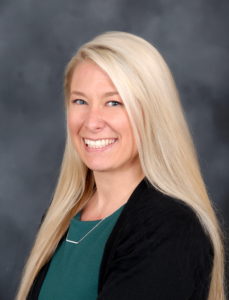 The committee is charged with launching and further developing the PA Bankers' Emerging Leaders initiative, with the goal of continually identifying, training and offering ongoing support to emerging leaders who aspire to greater levels of responsibility in financial services. Members of the committee also help plan the association's annual Emerging Leaders Conference, which is held each September.
Stackhouse will serve a 1-year term, starting July 1.  Natalie has been in banking for eight years, seven of them with First Keystone Community Bank.  She currently holds the position of Assistant Vice President, Accounting Manager.  She manages the accounting department and oversees the financial and regulatory reporting process at the bank.
PA Bankers has been bringing banks and bankers together for than 120 years to learn, grow, serve and engage with their peers, communities and lawmakers. The association has built a strong reputation as a leading advocate for pro-banking policies at the state and federal levels, as well as the delivery of quality education, products, and services for banks of all sizes and their employees. Follow the Pennsylvania Bankers Association on Facebook, LinkedIn, and Twitter (@PA Bankers).