In this Employee Spotlight, we would like to introduce you to Natalie Stackhouse, Assistant Vice President and Accounting Manager at First Keystone Community Bank. Natalie has been with First Keystone for eight years and is an integral part of our team. Besides being an accounting mastermind, she is a unique individual with many hobbies and interests. Let's take a minute to learn more about Natalie.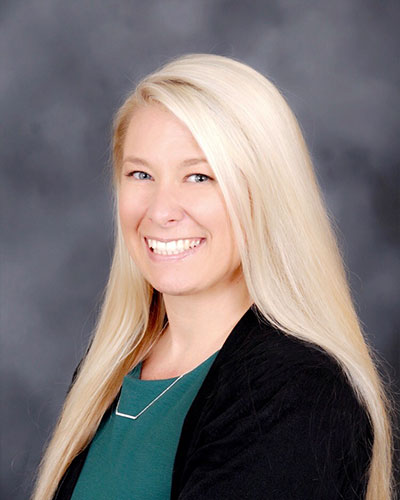 Natalie was born in Bloomsburg PA, and from the moment she entered the world, she was a dancer. Her love of dance started at a very young age, exploring every medium of dance that she could find. In high school, she was the Cheerleading Captain, a member of the ski club, a member of the National Honor Society and the Future Business Leaders of America, participated on the track and field team, and served on the Student Council.
It was during her high school years that Natalie developed a knack for numbers and Excel spreadsheets and there was just no stopping her. Working hard and graduating with honors from Bloomsburg Area High School in 2006, Natalie set her sights on an Accounting degree with a concentration in Fraud Examination from Bloomsburg University of Pennsylvania. While at BU, she was active on campus as a member of their award-winning competitive dance team. After graduation, she returned to Bloomsburg University for a Master's Degree in Business Administration and was inducted into the Beta Gamma Sigma Business Honor Society.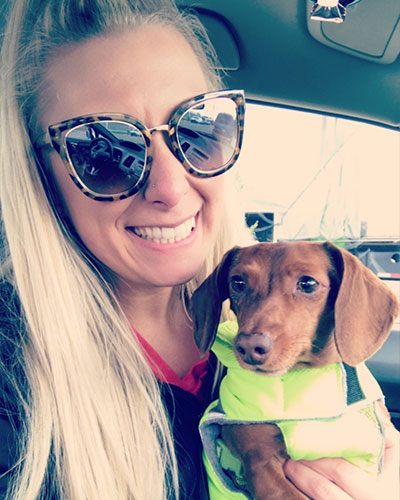 After many years of schooling, Natalie dove head first into the world of banking, spending a year at a local financial institution learning the ins and outs of the banking world. Natalie soon jumped at the opportunity to join the team at First Keystone, working her way up to Assistant Vice President and Accounting Department Manager, overseeing the financial and regulatory reporting process at the bank.
As a Bloomsburg PA native, Natalie represents FKCB at many community events. She walks in the local parades, attends festivals to promote FKCB, and participates in many other local events. As part of the FKCB CONNECT initiatives, she helped collect items for local food banks, local animal shelters, and many other charitable causes. Natalie also believes in professional development and sits on the board of the Pennsylvania Bankers Association's "Emerging Leaders Advisory Committee," as well as attending conferences and webinars to continue her education and keep up with new trends in the banking industry.
Natalie resides in Bloomsburg with her wife Tara and their "social media famous" pup, Zoey. In her spare time, she is happy to stay involved in the sport that brought her so much joy throughout her life, serving as a substitute teacher and dancer at D&K's Studio of Dance, Piano, and Fitness.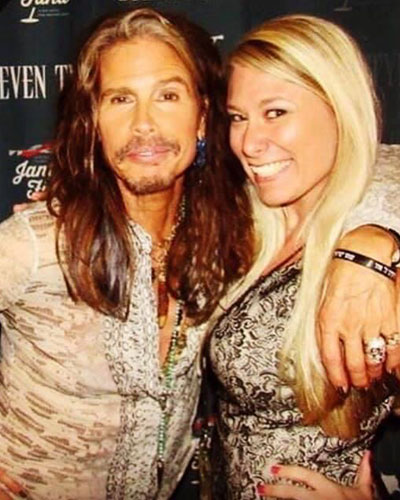 Besides dance, Natalie is also passionate about music and travels frequently to attend concerts. She is the ultimate Aerosmith fan, having met her now-best friend Steven Tyler and the band on numerous occasions. But her biggest thrill in life may have been when she fulfilled a lifelong dream to meet the multi-talented Janet Jackson. If you can't find her dancing or in the front row at an Aerosmith concert, the next place to check is Pittsburgh, as she is the ultimate Pittsburgh Steelers fan and never misses a game.
Natalie truly is a unicorn, as she strives to make the world a better place and share her positivity with everyone she meets. Smart, outgoing, and certainly one of the nicest people you will ever meet, she even boasts that, "Accountants aren't boring number crunchers. Some of the most fun people with the biggest personalities are in the Accounting Department!" As a respected leader, she makes sure that her department gets their job done, but at the same time, ensures that her staff is having fun and enjoys coming to work. FKCB is extremely lucky to have Natalie on their team and we appreciate her dedication to her family, the bank and the community.
If you would like to learn about the employment opportunities currently available at First Keystone Community Bank, please visit the Careers page of our website. You can also view current job openings by following us on Facebook. You may be a perfect fit for First Keystone Community Bank and we'd love to have you join the team!