AREA BANKER ELECTED TO BOARD OF DIRECTORS FOR STATEWIDE ASSOCIATION
Elaine A. Woodland, President and Chief Executive Officer of First Keystone Community Bank, has been elected to the Pennsylvania Bankers Association's (PA Bankers') Board of Directors.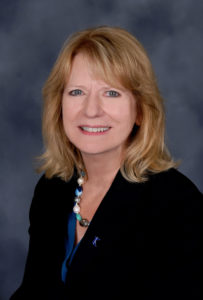 The Board of Directors, which includes PA Bankers' officers, will meet at least quarterly to determine the policies and administration of the association.  Members of the board are senior-level officers of PA Bankers' member banks.
Woodland was elected to the board during the PA Bankers November Board of Directors meeting and began her term in January 2020.
Elaine has served the banking industry for 38 years, starting with First National Bank of Berwick.  In her previous position as Chief Operating Officer (COO), she directed several areas of the Bank including the Retail Banking Division, Deposit Operations, Human Resources, IT, Marketing, Training and Professional Development and Facilities.  Before becoming COO she held the position of Director of Lending where she led Commercial, Consumer and Residential Mortgage divisions, as well as Loan Operations.  Elaine currently resides in Berwick with her husband Chip and is actively involved in the community, holding several board positions.